The following photos were all taken by me, and can be used freely and without restrictions providing you add a link to MorgellonsWatch.com either in the photo caption or the accompanying text.
More photos (with the same usage criteria) can be found at:
http://picasaweb.google.com/morgellonswatch/NotMorgellons
Other photos on this site are used under the "fair use" provision of US copyright law, for educational non-commercial use.
These are NOT photos of "Morgellons", they are all photos of things I found either on myself, or from around the house. The purpose of these photos is to show that under a microscope, you will find lots of fibers and other things that looks like the many "Morgellons" photos on the internet. Most photos are at 60x, some at 200x. The file name of the photo usually has a brief description of what it is.
Photos were all taken with a Digital Blue QX5 USB Microscope. Which costs about $99.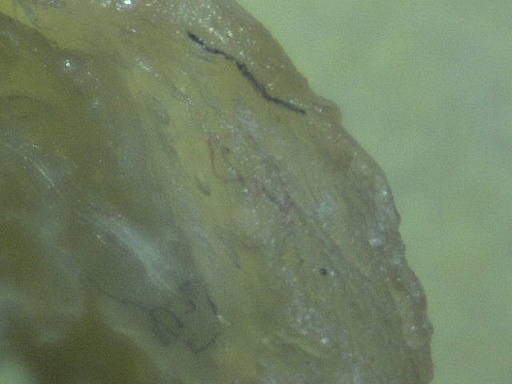 More photos can be found at:
http://picasaweb.google.com/morgellonswatch/NotMorgellons